"You will exceed all of them. For you will sacrifice the man that clothes me"
Jesus speaking to Judas - The Gospel of Judas
The Gospel of Judas, along with other Gnostic texts, is important in understanding Christianity's genesis. It challenges some of the depictions of the canonical Gospels. When it was published by the
National Geographic Society
in April 2006, it received extraordinary media attention and was immediately heralded as a major biblical discovery that excited the world of scholars and laypeople alike.
In
Reading Judas
Elaine Pagels and Karen King
describe its ramifications for telling the story of early Christianity. They illustrate how the document provides a window into understanding how Jesus' followers understood his death, why Judas betrayed Jesus, and why God allowed it. (
Short video discussing the Gospel of Judas
) Their book illuminates the intellectual assumptions behind Jesus' teaching to Judas and shows how conflict among the disciples was a tool frequently used by early Christian authors to explore matters of doubt and disagreement. (
Audio interview with Pagels and King hosted by NPR's Terry Gross
)
In
The Lost Gospel of Judas Iscariot: A New Look at Betrayer and Betrayed
, Bart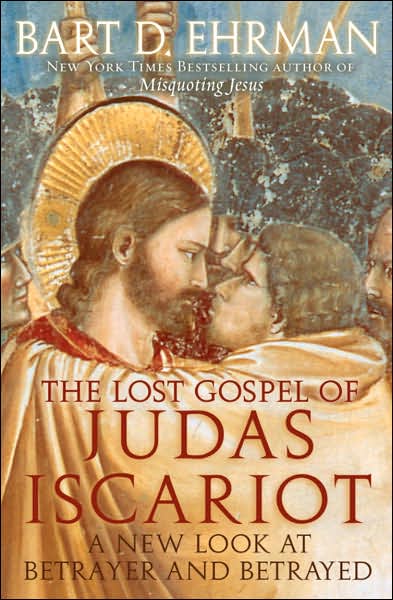 Ehrman, provides an overview of Judas in the traditional New Testament, but he also surveys the Gospel of Judas, from its discovery to its content.
"Throughout the Christian tradition
," writes Ehrman, "
Judas has been portrayed as the rotten apple in the apostolic barrel."
Yet the Gospel of Judas reveals a radical new understanding of Christ's mission and Judas's role in it. Judas, in fact, is the lone member of Christ's inner circle who understood Jesus's message. Furthermore, Judas did not really betray Christ. According to Ehrman, his action was a
"kind deed performed for the sake of his Lord."
Ehrman, a featured commentator in the
National Geographic special
, describes how he first saw the Gospel of Judas--surprisingly, in a small room above a pizza parlor in a Swiss town near Lake Geneva--and how it came to be restored and translated. Ehrman gives the reader an account of what the book teaches and shows how it relates to other Gospel texts--both those inside the New Testament and those outside of it, most notably, the Gnostic texts of early Christianity. Finally, he describes what we now can say about the historical Judas himself as well as his relationship with Jesus, suggesting that one needs to read between the lines of the early Gospels to see exactly what Judas did and why he did it.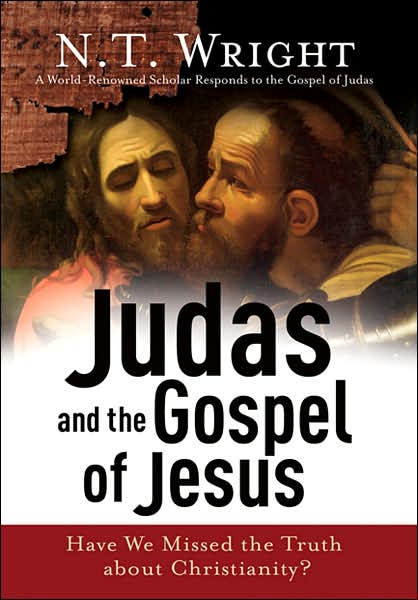 Biblical scholar N. T. Wright (bishop of Durham, Church of England) says that the Gospel of Judas contradicts his view that Judas did betray Jesus and was not his compatriot, as this noncanonical Gospel maintains. In
Judas and the Gospel of Jesus
Wright disputes that the Gospel of Judas reveals any new truth about Christianity. He recognizes that the Gospel of Judas is a Gnostic text and characterizes
Gnosticism
as opposed to the created world, open to secret wisdom, and in denial about the Resurrection of Jesus.
However, a review by Library Journal points out that a quick look at the canonical Gospel of Mark will reveal that the disciples were told to keep messianic secrets and that they should deny this world and Mark ends with no mention of the Resurrection. Wright is very critical of Pagels, King, and Ehrmann in spite of their expertise in analyzing Gnostic texts.
Is the Judas Gospel a spectacular archaeological find having little relevance to Christian theology?
Posted April 30, 2007