"For six seasons, 'Sopranos' fans have been asking what will happen to Tony. The answer: He is going to hell"
- Patton Todd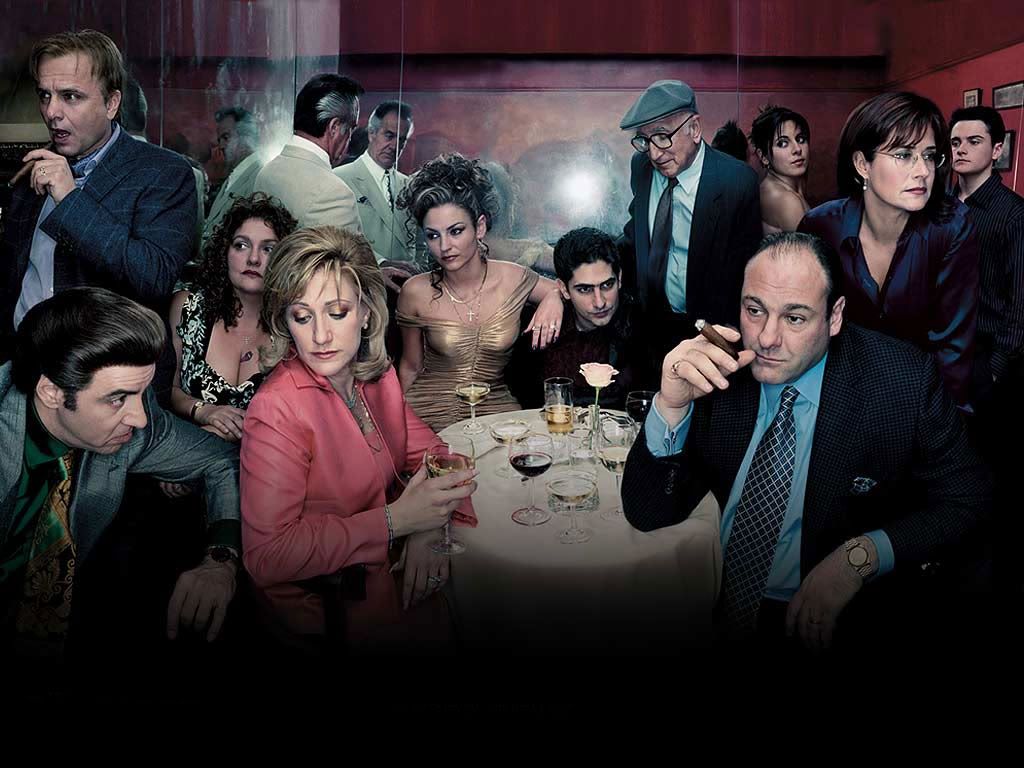 Patton Dodd raises an interesting theological question in a
recent article
discussing the finale of the TV series
"The Sopranos".
He writes in part:
The opening image the third-to-last episode of "The Sopranos," is a steaming pile of trash. "Sopranos" devotees know that this isn't just any trash—it's Tony Soprano's trash, a pile of asbestos produced by a workers union the Sopranos are extorting. The trash is a fitting image for Tony's decline. Trash has been a way for the "Sopranos" to make literal the ways in which the Mafia is
in the business of disposal. Mobsters don't just execute victims; they make them disappear. Being a good mobster means being a good custodian.But we're in the End Times for Tony Soprano. He hasn't been a good enough manager of waste. Earlier this season the FBI discovered the resting place of Tony's first murder victim, a man Tony killed more than two decades earlier. The image of burning asbestos, then, is the answer to what has always been the most pressing question for fans of "The Sopranos": What will happen to Tony? Answer: Tony Soprano is going to hell. Or: he's already in it.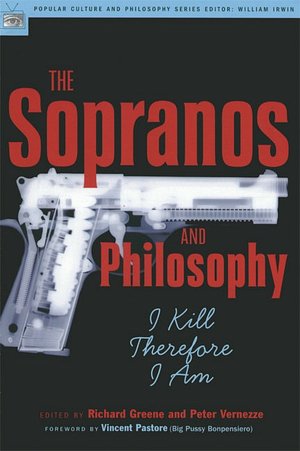 Tony's potential for moral transformation, to choose good instead of evil, has always been part of the drama of "The Sopranos." Tony's evil is that of fits and starts. He cheats on his wife, Carmela, then dotes on her and pledges fidelity. If Tony is hell-bound, it's not because he's unaware of his direction. Tony is often pointed away from the path of destruction. Dr. Jennifer Melfi, his therapist, counsels him toward self-knowledge, but Tony chooses self-aggrandizement. His wife Carmela leaves him, and he lures her into coming back--without changing his wayward ways. In a near-death experience after being shot by his Uncle Junior, Tony has a dream that affords him clues as to how he could liberate himself from his evil life, but when he awakens, he ignores those clues. We watch Tony because he is an Everyman. Whoring and murdering aside, we relate to him. His solid, hulking girth is imposing, but it is also pathetic. He floats on his pool in a green blowup mattress. He wakes up groggily each day, slumps down the stairs in his plain white bathrobe—stomach protruding beneath his tank top—and hopes Carmela has fresh coffee brewed. He rolls his eyes at his son's videogames, worries over his daughter's dates, and mans the barbecue grill for Sunday afternoon parties. We watch the show, and the show watches us. It questions our affection for these characters, and it asks us to consider how we're like these people. The show is done asking, and I have to wonder how many "Sorpanos" viewers have heard these questions. The show does not extend grace toward its characters, and neither does it extend grace toward its viewers, whose hope for Tony's goodness is futile, and whose affection for Tony's sordid story is part of what allows Tony to exist.
Arriving in the restaurant in the final scene Tony played
"Don't Stop Believing"
on the jukebox during what was expected to be his 'last supper'. Viewers were left, however, to wonder whatever happened to Tony
.
Is Tony Soprano going to hell?

Posted June 11, 2007